Working of Vibro Sifter Machine
The working of the machine starts the process only after the materials is poured in the separator on a feeding hopper of the machine and before the start of the machine make sure that the base frame, cover and screen structure are all tightened with the clamping rings.
The next step is to switch on the power from the electricity source. This apparently causes the motor to generate energy which instead enables it to vibrate as a result of off-balance weight assembly.
Moreover the granules placed on the hopper then move across the sieves and passes through the same depending on the necessities.
The equipment features exit components which discharge the materials after the particles travel in a regulated pathway.
This happens right after successful separation of materials such that the larger ones are discharged in a separate container from the smaller ones.
The size of the particle depends on the size of the permeable screens
Once the entire process is completed and the process can again start all over
Material Processing of Vibro Shifter
We the design the machine in order to achieve the multiple plane vibration by suitable assembly of the specially designed Vibratory motor that is having peculiar weight at the top and bottom ends of the motor shaft. In our offered vibrosifter the motor is enlarged upright at the centre of the screening congregation, on a circular base by means of springs which permit the unit to vibrate freely. Further the installed springs absorb the vibrations and prevent them to be transmitted on the floor.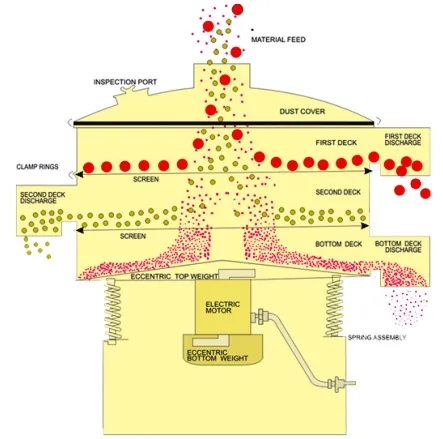 We at Jaliyana Equipment offer various types of Vibro shifter and Vibro screen. Our esteemed clients flourished across globally can avail Vibro shifter at the most affordable price. It thus implies that the design of this equipment is to help in achieving the right product quality by eliminating oversize granules.
Moreover the offered machine is ideally suggesting the primary function of the machine which is used to separate and grade diverse sizes of particles.
In other instances, customers can find that some people refer to this accessory as:
Safety screener
Vibro sieve
Control sieves
Vibrating sifter
Check screen or
Special features of Vibro sifter
Now a day, there are huge numbers of vibrating material separating machines are accessible in the market today. Our brand name products are esteemed among the clients and not only guarantee success in the material processing requirements. The below mentioned are the few features of Vibro Shifter machine to consider before purchasing it:
Easy to operate
Available of multi deck
Simple and compact construction
Less maintenance cost
Less power consumption
Faster separation due to spring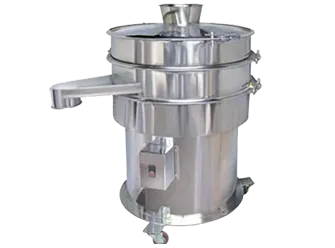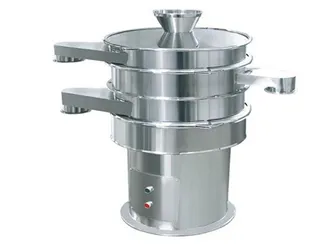 Uses of Vibro Sifter
Vibro sifter or vibro screen are used by industries like pharmaceutical, Agro , Agro processing, chemical, China clay, food , Dyes, Mines and minerals, powder processing plastic, PVC Petrochemical, paper and many more.
Application of Vibro Sifter
As, our manufactured machine is hugely well-known in the pharmaceutical market for screening, sieving, grading for solid-liquid separation, process to separate the desired elements and the undesired element from the combination of solid to solid and solid to liquid material. Our machines are hugely found in various industries such as Pharmaceutical, Chemicals, Cosmetics, Plastic, minerals, rubber compounds, metal powders, detergents, pesticides and fertilizers, dyestuff and pigments.